Garage Door Jamb Repairs in St Albert & Edmonton.
Jae's Anything Garage specializes in garage door jamb repairs in St Albert and Edmonton.
We understand that a damaged garage door can be a major inconvenience, which is why we offer prompt and professional service.
Our skilled technicians will assess the damage and provide a repair solution that is both effective and affordable. In most cases, we can complete the repairs on the same day.
So if you're in need of garage door jamb repairs, Jae's Anything Garage is here to help.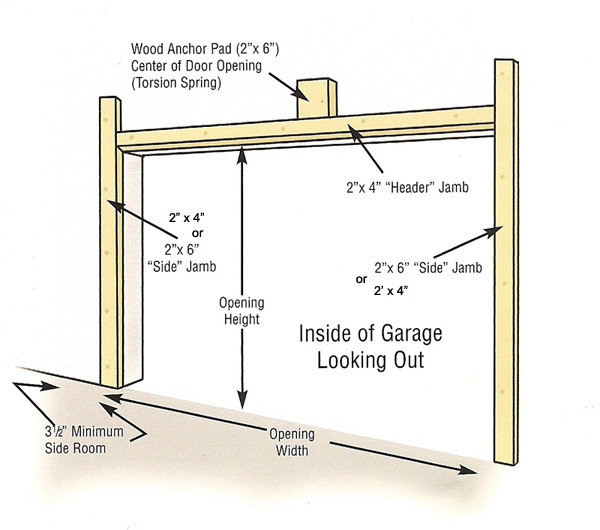 What is a Garage Door Jamb?
A garage door jamb is the frame around a garage door. It is usually made of wood or metal and may be either flush with the door or extend out from the door.
The jamb typically includes weather-stripping to seal the gap between the door and the jamb, as well as a strike plate for the latch. In some cases, the jamb may also include a drip cap to channel water away from the door.
The design of a garage door jamb can vary depending on the type of garage door, but all jambs serve the same purpose: to provide support and stability for the door.
Common Issues With Garage Door Jambs.
One of the most common issues that homeowners face with their garage doors is a jammed door.
This can be due to a number of reasons, such as dirt and debris build-up, misaligned tracks, or a faulty opener. In some cases, the problem may simply be that the door needs to be adjusted.
However, if the jamming is severe, it may be necessary to replace the door jamb itself. This is a relatively straightforward process, but it is important to make sure that the new jamb is properly installed and aligned. Otherwise, you may find yourself faced with the same issue a few months down the road.
Another common issue with garage doors is rotting. This can occur due to exposure to moisture or insects. If you notice that the door jamb is starting to rot, it is important to take action quickly.
Otherwise, the damage will only get worse over time. In some cases, it may be necessary to replace the entire door jamb.
Fortunately, there are a number of companies such as Jae's Garage Door Anything in Edmonton & St Albert that offer products that are specifically designed to prevent rot and other forms of damage. By taking advantage of these products, you can extend the life of your garage door and avoid having to replace it prematurely.
Contact Us To Get An

Accurate

Price
Is your Garage Door Jamb rotting and need a fix/replacement? We provide services in Edmonton, AB & surrounding cities. Contact us to get your questions answered.